Free Appraisal Event 高価顔取イベント開催 〜Torrance & Costa Mesa 〜 June 2022
2022-06-02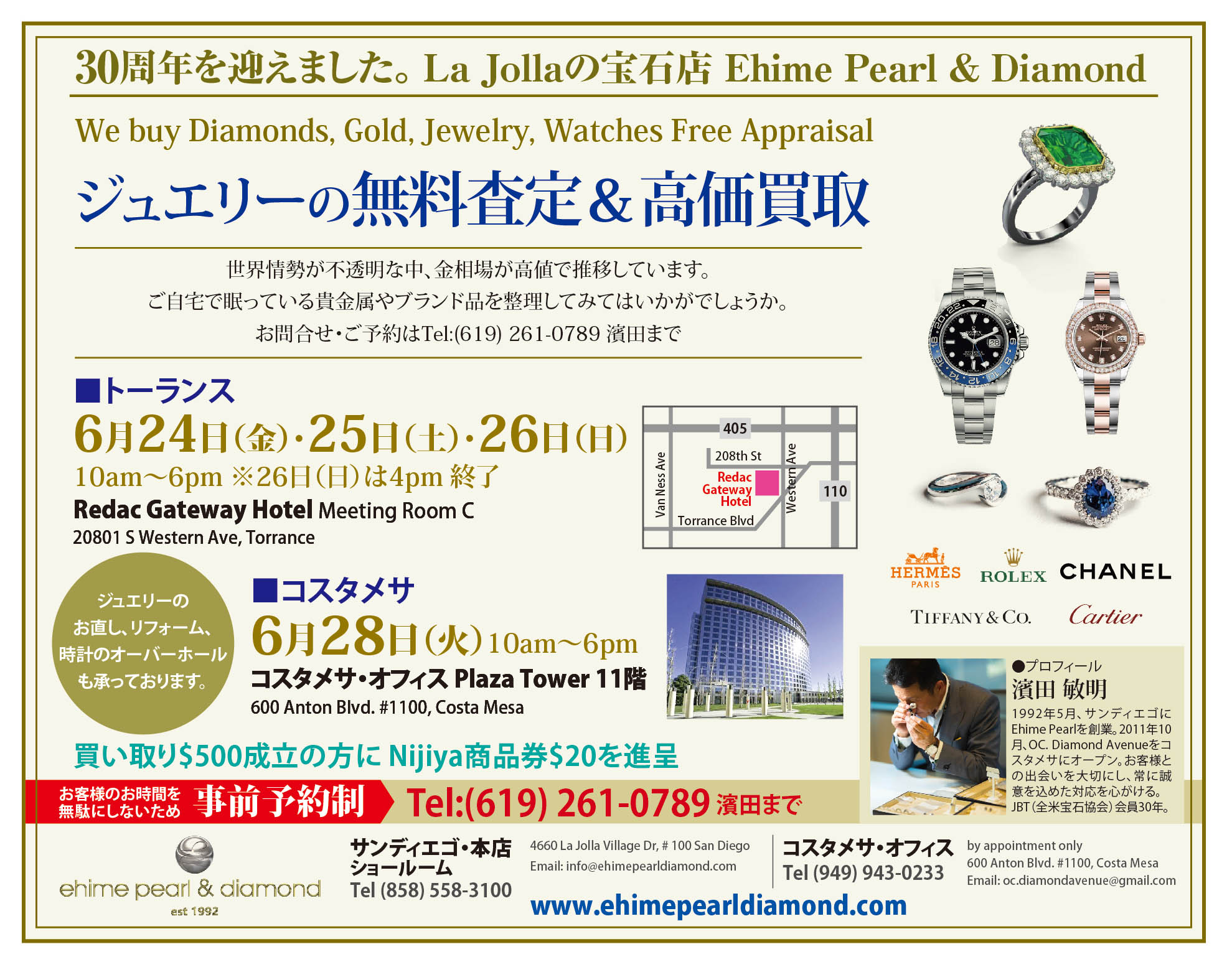 Torrance、そしてCost Mesa にて、恒例の無料査定&高価買取イベントを開催いたします!
日程はTorranceが6月24日(金),25日(土),26日(日)の3日間, Cost Mesa が6月28日(火)のみの開催になります。

お問い合わせ・ご予約は619-261-0789 濱田まで。
会場では、お客様の安全のため、衛生面の管理を徹底して開催しておりますので、ご安心してご来場くださいませ。

Free Appraisal Event in Torrance & Costa Mesa by ehime pearl & diamond!
Event Dates for Torrance: June 24(Fri),25 (Sat), and 26 (Sun) from 10AM to 6PM. (till 4pm on 6/26)
Event Date for Costa Mesa: June 28th (Tue) 10AM to 6PM.

Please call Toshi @619-261-0789 to make appointment.
*The event will be held following the safety measures including socially distanced appointments, sanitization procedures, and face covering requirement.
Back